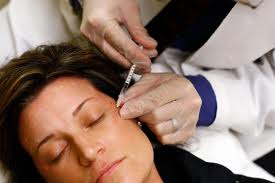 Cosmetic surgery is a very popular option for individuals who want to look good without the heavy lifting. Because of the advancement in medical field, people are now opting for cosmetic surgery so that they can address some troubled areas in their body. Aside from looking good, this type of surgery could also help individuals lose weight and even feel younger.
But even though your cosmetic surgeon has all the tools and equipment he or she needs to make you look great, there are things that you need to do on your end before the operation.
Information is Power
It's very important to know everything about your surgery. That means you have to read about the surgery (its pros and cons), the process of the surgery you are choosing and your chosen doctor. Your doctor should provide you with a good idea on what will happen and the expected results.
As much as possible, think of questions that you have to ask your doctor –don't hold back. It's your body that's undergoing surgery it's very important that you are aware of the process. The surgery will also increase its success when you are at ease with the operation because your questions have been answered.
Prepare Your Home
Aside from learning more about the process of your cosmetic surgery, it's also important to prepare your house. Remember that you will not have any time to shop or clean your room after the operation. Clean your home as much as possible and take special note on your bed so that you can rest comfortably once you arrive.
Aside from the place you need to rest, it's also best to prepare food. Talk to your doctor on the recommended diet on the first few days or weeks. Just to be safe, prepare healthy foods with less salt. Ice packs are also recommended and they are often needed after cosmetic surgery.
Find a Helping Hand
This is often ignored by people who go on cosmetic surgery for the first time – they go through the surgery alone. You need to find someone who can help you after the surgery because it's going to be very difficult to move. Even if you opt for a simple cosmetic surgery, it's better to have someone guide you and even tend to you while you're resting at home. It's the best way to keep your body healthy and easily adjust to the recent surgery.